My Experience as an Orthopedic Occupational Therapist
---
I have practiced as an Orthopedic (having to do with bones, muscles and anything related to them) Occupational Therapist (OT) for over 15 years, specializing in injuries in the upper extremity (meaning from the hands to the shoulders). I have treated in both inpatient (in the hospital setting) and outpatient (in the clinic setting) and I have treated significant traumas (burns, post car accidents, amputations, infections and post surgery) to injuries due to overuse.
In my clinical years, I have too often seen Moms unable to care for their injuries because they were unable to attend therapy or even continue therapy. It was usually due to a lack of time in their busy schedule and/or the inconvenience of getting to appointments.
First The Moms came from my want to help and support Moms, especially in caring for themelves. I hope that First The Moms not only helps Moms in managing their aches and pains but also offers encouragement to Mothers throughout her Motherhood journey.
Degrees and Certifications:
-Master's Degree in Occupational Therapy from New York University
-Certified Hand Therapist
-Bachelor's Degree in Biology from University California, Irvine
.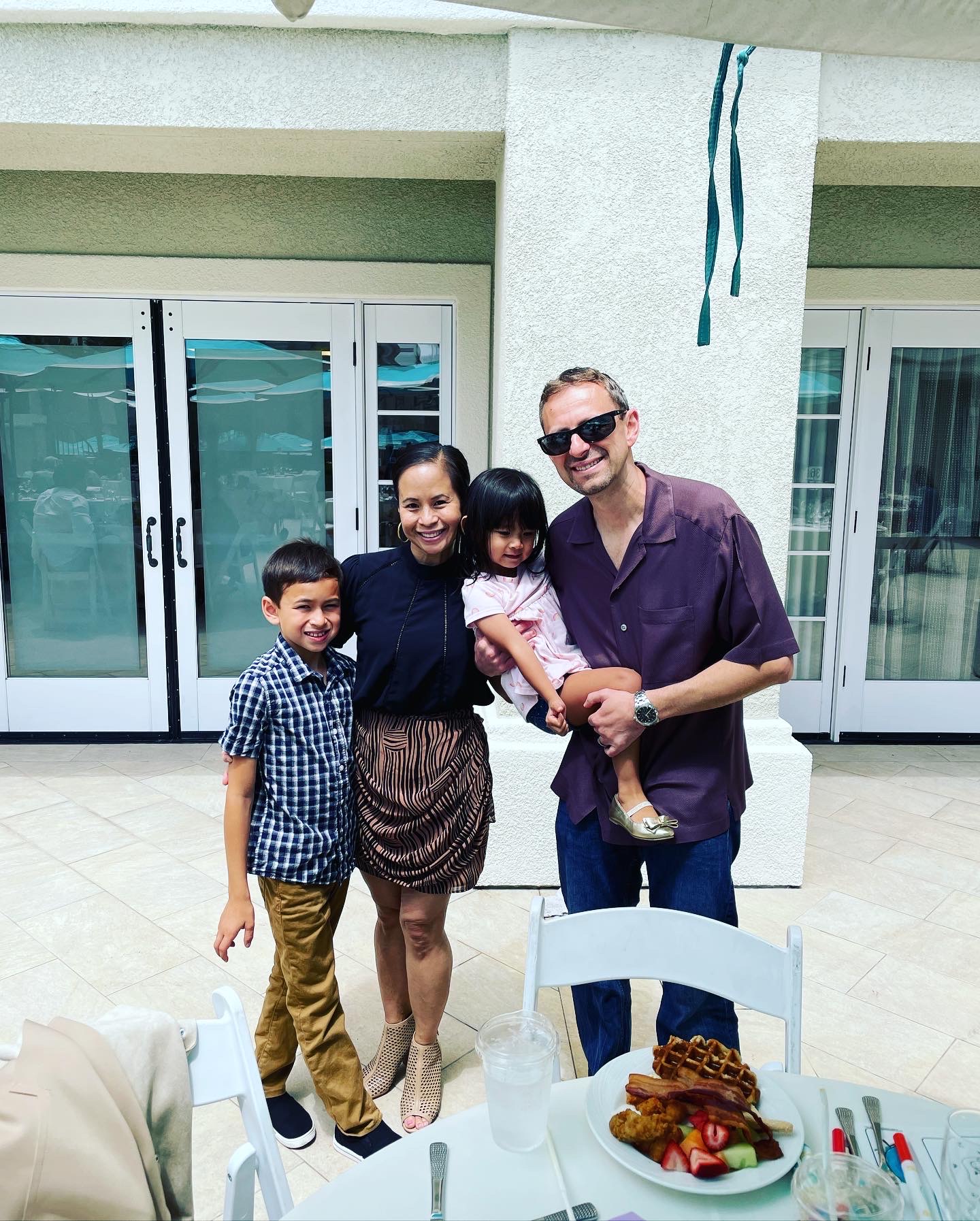 I am also a Mom to two wonderful kids and wife to a man that I feel so lucky to have met!
We four live in sunny Southern California (something else I am so grateful for) where I grew up!
I'm a traveler, a foodie, an explorer, a former runner/tennis player/dancer, and a Woman who has lived overseas (Denmark) and on the East Coast (Manhattan).
I look forward to being a part of your recovery and your Motherhood journey!
.
.
---